Stress, anxiety and other mental health issues are the second biggest reason for sickness absence, and are increasing year on year, costing UK organisations around £40 billion each year (CIPD Annual Report; Thriving at Work report, 2017).
According to the Workplace Wellbeing Index (2016/17), 1 in 10 employees rated their mental health as poor or very poor, at the time of the survey. Just under a third stated this was due to problems at work, with a further half saying it was due to a combination of problems in and outside of work. 40% had taken time off work as a result.  If staff turnover or ambivalence is high, this affects everyone in the team, your customers, and ultimately your business.
Workplace Wellbeing options:
Staff coaching & therapeutic support
A small investment in regular workplace wellbeing will support staff to stay healthy and productive, and work towards reducing the financial burden that sickness absence causes.
---
Qualifications & Experience
Alison is qualified in all of the services she offers
Advanced Diploma in Life Coaching with Neuro Linguistic Programming

Advanced Diploma in Cognitive Behavioural Therapy*

Reiki master practitioner and teacher

Therapeutic Massage practitioner

Aura & Chakra Healing  practitioner

Emotional Field Therapy practitioner

Coaching master classes taken in: NLP, Building Resilience, Emotional Intelligence, and Mindfulness

Aromatherapy & Natural Health
*Please note that I use CBT as a tool within my interventions to support mind set shifts,  unearth limiting beliefs and aid healing; I am not a registered clinician and will refer clients requiring clinical intervention to registered clinical practitioners.
---
Contact Alison to discuss or book your workplace wellbeing 
E: 360flourish@gmail.com | Message on facebook @360flourish | M: 0784 3478399
Supporting staff to live well and perform well 
---
360 Flourish supports NHS staff through two discount providers:
Health Service Discounts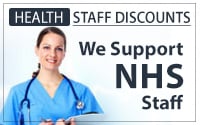 ---
View everything on offer at the Flourish wellbeing centre