Short interventions are ideal to kick off a wellbeing programme or put on as part of an annual event.  These sessions are tailored to your budget and needs.
Workplace Wellbeing options:
Tailored wellbeing intervention

Pop-up wellbeing clinic
A small investment in regular workplace wellbeing will support staff to stay healthy and productive, and work towards reducing the financial burden sickness absence causes.

---
Alison has a very positive approach to a happy mind and her personality is so infectious, it really left the team feeling content and comfortable

Jess Moss: Campaign Director 
Contact Alison to discuss a tailored package within your budget range.  The session can be anything from 1 hour to a full day and can include a range of pop up wellbeing sessions, group sessions and individual treatments.
Example sessions:
Team de-stress & relaxation As part of their staff wellbeing campaign, a small NHS team who work in the acute sector, asked me to run a 3 hour de-stress and relaxation session with them, this included group meditation, reiki, and chi movement.

'My Wellbeing' was a 45 minute interactive session that combined group discussion and personal reflection, a tailored taster from Alison's MoGaChi and a follow up tool kit to harness a calm the mind.  The session was finished off with a guided meditation to promote relaxation and balanced thought.
Price includes:
Sessions
Travel and preparation
Set up/pack up time
10% discount for staff on any treatment at the Flourish Therapy Room
Monthly wellbeing article for your internal communications
---
Contact Alison to discuss or book your workplace wellbeing 
E: 360flourish@gmail.com | Message on facebook @360flourish | M: 0784 3478399
Supporting staff to live well and perform well 
---
360 Flourish supports NHS staff through two discount providers:
Health Service Discounts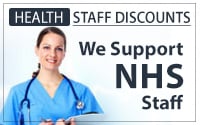 ---
View everything on offer at the Flourish wellbeing centre